Jackpot.com Lottery Overview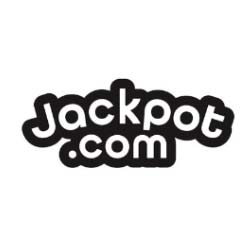 A platform for Online Lotto Betting, Jackpot.com enables Online Lotto fanatics to bet on the outcome of the Lottery instead of buying a Lottery ticket. Launched in 2016, this new-sprung in the Lotto industry is manifestly a force to be reckoned with. This Lottery brand is owned and operated by British company, Lottomatrix Ltd. and without a second thought, is a safe betting destination.
All gaming activities at Jackpot.com are regulated by Malta Gaming Authority. Also, taking into account the privacy of bettors, this Lotto brand uses cookies and technologies which further unleashes a safe and secure betting platform. With the option of setting a maximum daily spend limit, bettors at Jackpot.com can keep tabs on the bankroll and ensure that they are not betting beyond their limits.
You are surely in for a jaw-dropping adventure with the Lottery collection of Jackpot.com. This Lotto brand offers a gamut of Lotto games from Powerball, EuroMillions and Mega Millions jackpot to Mega Sena, Wed Lotto and Mon Lotto. Unlike other Lotto brands, Jackpot.com doesn't offer casino games but the collection of Lottery games and Scratchcards is surely to keep you entertained for month to come!
How it Works?